Who we are
About the team
ECHEVARRÍA LEUNDA & ECHEVARRÍA PETIT was founded in 1951 by Dr. Jorge Echevarría Leunda and receives its current name in 1996.
We are a solid work team and our goals are the sucess of our client's projects and the eficient solution of their problems.
We understand that personal contact with clients and careful attention to their projects are crucial.
All our Lawyers have studies and training in all relevant areas of Law necessary for comprehensive advising. Notwithstanding that global experience, all of our Lawyers develop a specialization in a certain area. This allows our Professionals to achieve a global view of the goals and challenges of our clients.
We are well known for the seriousness with which we undertake our work and for the depth of the involvement with our clients.
Dr. Jorge Echevarría Leunda

Jorge Echevarría Leunda founded EL & EP back in 1951 and led the office for more than 60 years.

He graduated with honors at the State University and was Commercial Law Professor until 1965.

He was Vice Minister of Economy and Finance, Minister of Industry and Commerce, President of the Central Bank and President of the Bi National entity that built the "Salto Grande" dam on the Uruguay River in the late 70's with 1.5 Bn, dollars.

Since the beginning of his career he advised local and International clients on Corporate, Banking, Civil and Administrative Law.

He also advised several banks and was appointed as member of the Board of "Banco de Montevideo" (Deustche Bank) and was soon appointed as President of the Board.

He was  Arbitrator in ICC Arbitrations and Ad-Hoc Arbitrations, was Arbitrator of the Uruguayan Chamber of Commerce and of the Argentininan Chamber of Commerce. He was also member of  CARAT (Argentinian Private Institution of Arbitration Studies).

With more than 60 years of experience, he passed away in 2016 leaving a great legacy of valuable principles. That legacy will remain with us forever.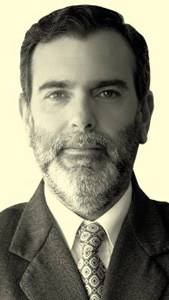 Dr. José Luis Echevarría Petit
He is partner of EL & EP since 1990.
He graduated from the State University in 1990 and has a Master Degree in Business Law from the University of Montevideo in 1993.
Since 1993 José Luis developed an acedemic career in Administrative Law and is currently Professor of "Business Law" at the ORT University, Professor on Concessions at the Institute of Business Management of the Catholic University of Uruguay Dámaso Antonio Larrañaga. He is invited Professor of the master degree on Contracts at the Catholic University of Uruguay Dámaso Antonio Larrañaga, teaching PPP contracts.
From the beginning of his career he advised clients on Commercial Labor and Administrative Law. He advises clients on Litigation, Arbitration and ADR.
José Luis has a long experience in advising on Public Works (highways, hospitals, government building and sports centers), Concessions (BOT) and Procurement.
He specilized on Public Private Partnership and was awarded to make a research in Canada by the Canadian Government in 2002. He spoke in several conferences in Uruguay and abroad.
José Luis has hired as Consultant by FOMIN (BID) on PPP finance and by the Uruguayan Chamber of Construction on PPPs and has advised the Government on PPP decrees, PPP projects and on other infrastructure projects. Contact Dr. Echevarría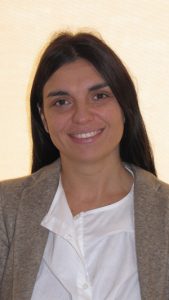 Dra. María Jesús Caulín
María Jesús Caulín became part of EL & EP in 2001.
In 2004 graduated from the State University and became partner of EL & EP.
María Jesús has experience in advising clients in Civil, Labor and Corporate Law.
She specializes in air transport law, having advised clients on the Courier sector for several years.
Maria Jesús advises clients in litigation and Arbitration.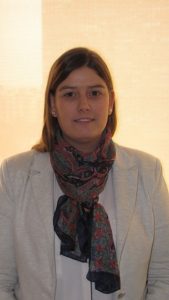 Dra. Florencia Sela Bonino
Florenia Sela Bonino joined EL & EP in 2008 as Paralegal until 2009, when she joined the Juridiciary Power.
In 2012 she graduated from the State University and rejoined EL & EP as a lawyer.
Florencia advises clients in Commercial and Civil law matters. She is currently studying a Master on Commercial Law at the State University.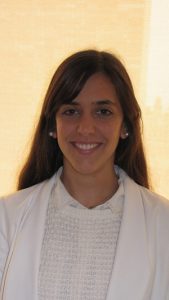 Dra.Inés Echevarría Uriarte
Inés Echevarría Uriarte joined EL & EP in 2015 as paralegal.
She is the first member of the third generation of the family in the firm.
Inés is currently studying Law at the University of Montevideo.
Join us
If you have colaborative spirit and you have knowledge on administration or law , we invite you to send us your CV and have the chance to be part of our team.